MONTREAL (Quebec), May 29, 2013 – Interfacing Technologies Corporation is pleased to announce that its award winning business process management software, the Enterprise Process Center® is now included by Gartner® within the list of leading commercial Operational Intelligence Platforms.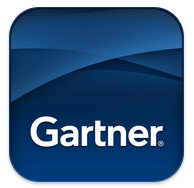 Operational intelligence platforms are new products that IT leaders can use to reduce the time and cost required to implement monitoring, alerting and adaptive decision-making. They help companies improve their situation awareness and ability to sense and respond quickly to changing conditions.
Roy Schulte
EPC 8 goes beyond Business Process Management towards bridging the gap between the BPM & BI marketplaces. EPC 8 is considered as the first step toward Interfacing's visionary solution the iEPC (intelligent Enterprise Process Center). iEPC is an Operational Intelligence platform that allows organizations to align strategic goals and objectives with everyday operations and monitor the health and performance of their business.
There is a real need in the market for a BPA solution that takes the "intelligence" out of the hands of the analysts and puts it into those that really need it the most within their day-to-day operations. Providing business with the ongoing performance visibility and insight to pin-point the areas whereby the issues lie, will allow those responsible and accountable to make quicker & better decisions. iEPC gives control to operations to own their processes and is truly the next generation of continuous improvement tools.
Scott Armstrong
Download a Free Trial of the EPC
Map, model, and execute your business processes with Interfacing's Enterprise Process Center® (EPC) to achieve the process visibility necessary to optimize your activities. Positioned amongst Leaders by Gartner in its latest Enterprise Business Process Analysis (EBPA) MarketGuide.